Seattle. Real talk: you're kind of weird. Since you've been avoiding public places like the grocery store as if it were West Seattle since Amazon Fresh rolled around, things have gotten really bad. You are completely unable to handle a simple conversation. Remember that time when I saw you at that tech event that I went to alone and you couldn't understand why I would possibly try to GOD FORBID make new friends? Yeah, you were a dick then. Or what about that time when my friend went up to your table at that place where people go to talk to other people – a bar – and you asked if he lost a bet because it was weird he was talking to strangers? Why do you always act like you're an Uber away from Hot Topic to pick up some Manic Panic to piss off your parents and mope alone in your room?
And I know you're lonely, Seattle. You've told me so many times over several dates where I would rather eat a grenade than spend another second having you sit there looking at me like a really hard math problem in awkward silence. Believe me, I want to help you, but damn it, you have got to put that phone down.
You know, I think that's where everything has gone so sideways, Seattle, You can't put that iPhone down. You can't put that laptop down. You can't put that Kindle down. You sure as hell cannot pry yourself from that Xbox, either. (Tiny baby Jesus, how I have tried.) You have completely destroyed your ability to pick up social cues or read body language. See these crossed arms? DO NOT WANT. See that guy mirroring your stance? He's interested in you. I know I'm not alone in thinking you're completely cray cray. Your own newspaper finds you hard to date, Public Radio talks about what a cold bitch you areand even the Wall Street Journal has suggested you're the most awkward of the socially awkward penguins. Could you give it a rest?
The good news is that you still have hope. Here are a few ideas to make you a social star or at least get you on the right track. Thank me later:
- Make a habit to completely disconnect for at least one day over the weekend. Leave your plasma screened cave and re-enter society. It might be uncomfortable at first, but so is being around you. Stop that.
- Stop being such a bitch at events. Make a point to talk to someone you don't know over some common theme. "Wow, I didn't know XYZ was in beta, did you?" or "These Trophy Cupcakes are AMAZEBALLS. Have you had one yet?" Stop caring if people think you are weird for talking to them. It's weird that you came to an event to talk to people you already know. Go do that at home.
- When someone tells you they don't have plans/they're new here/they want to try that new restaurant they saw on Eater… ASK THEM TO DO SOMETHING FOR CRYING IN THE NIGHT. What, do you seriously think you can exist on Dr. Pepper, Snickers bars and Gears of War the rest of your life? Are you going to read every article on Hacker News before you see the light of day? Facebook chat does not a true friend make. You need real pals IRL.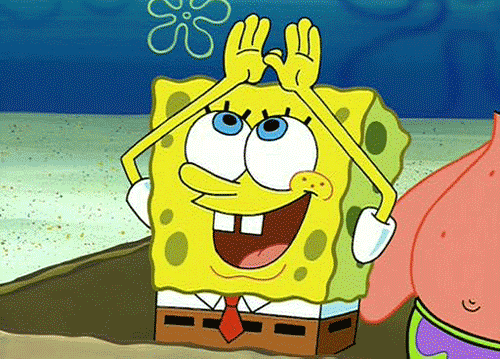 - Most important: Be brave. Channel the above motto. I know it's easy and even comfortable to hide behind a screen. But listen, you're great. It might take a few miserable attempts at conversation for others to see it, but trust me, you are. Look at how smart you are! And what interesting things you're into! And don't even get me started on how great you look in the summer!
Seattle, there are so many things you can do to be a lot more at ease, and the first thing is to put down the tech. Trust me, it's difficult and I've been there, but I know you can do it. You rock.
Kisses,
Shelby
P.S. I'm sorry for joking I was going to stab you if you took that seat when we were at Brave Horse. I should have known your engineer brain would not compute my humor. I was just trying to make conversation. (See, everyone fails sometimes!) My B.